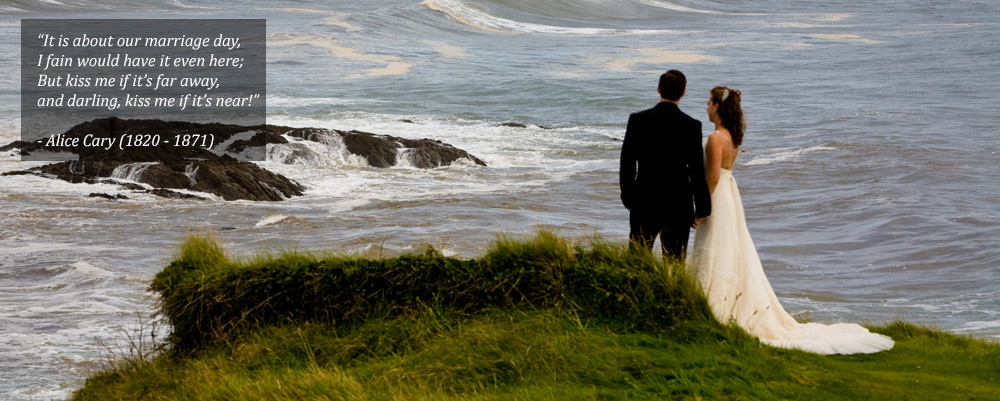 Weddings
The English Rose prides itself on making weddings and civil partnerships a speciality. With our unrivalled experience, we take great care and pleasure in listening and liaising with couples and offer advice or suggestions as required.

We recommend that music is played from about 20 minutes before the ceremony is due to start in order to create an atmosphere before the bride herself makes an entrance. The signing is another time to make the most of the Quartet by having your favourite piece of music performed.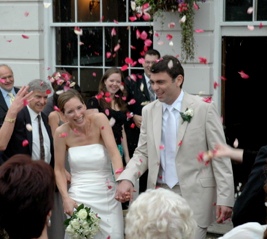 After the ceremony, the Quartet will herald the newlyweds up the aisle and off to the reception. The advantage of our quartet is that we are easily manoeuvrable from the ceremony room to the drinks area and on to the wedding breakfast! We have more than eight hours of music in our repertoire and can cater for most tastes with a wide range of pieces for weddings and to suit the age group of guests.
If the ceremony is a church wedding the quartet can accompany the congregation during the hymns and perform a musical interlude during the mass if necessary. Jewish weddings are a regular feature for the quartet and we have a large selection of arrangements to suit. Mazel Tov!
If you want the extra sparkle, the quartet can team up with singers and trumpet players to make a highlight of the ceremony. Your wedding day should be a day that you will always remember and that will delight your guests. Music played by English Rose is the perfect accompaniment to create atmosphere and lasting impressions.
Suggested Ceremony Music
ENTRANCE OF THE BRIDE
Canon - Pachelbel
Arrival of the Queen of Sheba - Handel
Bourree from Water Music - Handel
Air from Water Music - Handel
Prelude from Te Deum - Charpentier
Trumpet Voluntary (Princ eof Denmark) - Clarke*
Rondo from Abdelazar Purcell
Hallelujah Chorus - Handel
SIGNING OF THE REGISTER
Air on a G string - Bach
'Voi Che Sapete' from Marriage of Figaro - Mozart
Serenade - Haydn
Chanson de Matin - Elgar
Salut D'amour - Elgar
Sheep May Safely Graze - Bach!
Jesu Joy - Bach!
Greensleeves - attrib. Henry VIII
2nd Movement from Double Violin Concerto - Bach
Love Changes Everything - Lloyd Webber
Canon - Pachelbel
Meditation from Thais - Massenet
Them tune from Cavalliera Rusticana
Ava Maria - Schubert/Gounod!
Flower Duet - Lakme
EXIT OF BRIDE AND GROOM
Departure of the Queen of Sheba - Handel
Wedding MArch - Mendelssohn
'Spring' from 4 Seasons - Vivaldi
'Hornpipe' from Water Music - Handel
1st movement, Brandenburg Concerto no. 3 - Bach
1st movement, Double Violn Concerto - Vivaldi
Trumpet Tune - Purcell*
* solo trumpet optional
! not suitable for civil wedding ceremony