Violin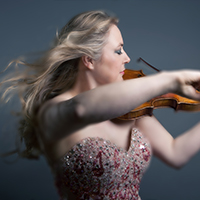 Julia Stewart
Julia started playing the violin at the age of 4 being surrounded by a large family of string playing professionals. Practically raised in the family music room where chamber music was constantly played, she was guided on a musical path to a successful career in music performance in London.
Julia holds her music degree in music from the Guildhall School of music, but went on to win many awards and scholarships to study in Berlin, Canada and chamber music studies at the Royal College of Music under the direction of Russian pedagogue Felix Andrievsky and the Chilingirian String Quartet. Early in her career she was a member of English National Opera and worked in theatre with many famous singers such as Bryn Terfel, Angela Giorghiu, Rene Fleming and the master himself Pavarotti.
Currently based in London, Julia is an active performer of chamber, orchestral and light music. She now freelances with the major symphonic orchestras in London and has also performed in the string line up for such iconic musicians such as Paul McCartney, Barry Manilow, Robbie Williams, and Dionne Warwick.
Julia recently completed a 10 week tour of the U.S.A. with Sting performing to thousands of fans in Las Vegas, the Carnegie Hall and in Hollywood.
Viola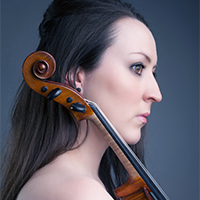 Fiona Leggat
Fiona studied viola at The Guildhall School of Music & Drama, where she obtained a Batchelor of Music Honours Degree, LTCL and Postgraduate Diploma in Orchestral Performance. An exciting and diverse career has included working with the BBC Welsh Symphony Orchestra and RTE Chamber Orchestra in Dublin, to touring europe and the uk with Peter Gabriel, Doctor Who and Tim Minchin.
Fiona has also played in many west end shows, ranging from Les Miserables and Lion King, to holding her own position in Ghost: The Musical for its run at the Piccadilly Theatre finishing in september 2012.

Most recently she has enjoyed a Radio 1 Live Lounge with Little Mix, which can be heard on the soundbite part of this website. She was also part of the string quartet in a very exciting and unique project which reproduced the first ever studio album by The Beatles at Abbey Road 2, 50 years to the day since it had been recorded. It features many fantastic artists such as Joss Stone, Mick Hucknall, Gabrielle Aplin and Beverly Knight to name but a few. The programme can be heard on BBC Radio 2 and viewed on BBC 4.
Viola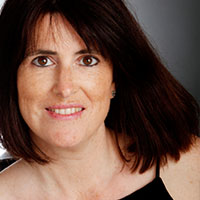 Janice Flynn
Janice studied at The Royal College of Music where she won a scholarship and was awarded several prizes. She has freelanced with many leading orchestras in London and abroad.

Janice was very privileged to play for many notable names, such as Nelson Mandela. She now dedicates most of her time to music education; conducting, coaching and teaching children of all ages.

"I have been incredibly fortunate throughout my career to have played with many distinguished artists, the highlight being, playing Principal viola with Rostrapovich performing the Haydn Cello Concerto. I particularly enjoyed performing with pop artists - playing on the 'National Lottery' with Billy Ocean was excellent fun!"
Violin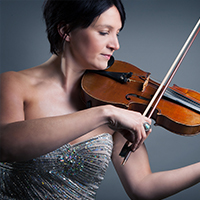 Krista Caspersz
Krista studied violin at the royal academy of music where she passed with honours and obtained her LRAM. Since leaving the academy she has worked with most of the country's leading orchestras (The Philharmonia, RPO and BBC concert).

Krista also has a very busy TV and recording career, working on albums such as divine comedy, Clare McGuire, Michael ball and Kanye West.
She has had the pleasure of performing with Natalie Cole, Burt Bacharach, Dione Warwick, Petula Clarke, Joss Stone, Diana Ross and was also leader of the Shirley Bassey orchestra.

She has also played on the Miss Marple series and the film "Keeping Mum" featuring Rowan Atkinson.
Cello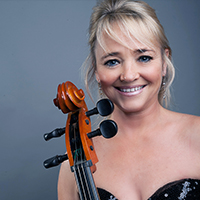 Emma Pritchard
Emma Pritchard was awarded a scholarship to study the cello at the Royal Academy of music. Emma was given a position in the world renowned Halle Orchestra before she graduated from the Royal Academy of music. She has since worked with various, prestigious London orchestras such as the London Symphony Orchestra, The Royal Philharmonic, The BBC Symphony and the BBC Concert Orchestra.
Emma has performed in major concert halls around the world and has played on many famous film tracks such as Star Wars, Harry Potter, Braveheart and the Titanic. Emma success has led to requests for her to be principal cello with Dame Shirley Bassey, Rod Stewart, Lionel Ritchie and Barry White to name just a few.

The highlight of my career has to be playing at The Last Night of The Proms with The BBC Symphony Orchestra. As a child I grew up watching this on television & it was a big ambition of mine to do it. The atmosphere was unforgettable with thousands of people singing and waving union jacks!

Playing with The London Symphony Orchestra was another highlight. One minute we would be touring the world with conductors such as Andre Previn & soloists such as Rostrapovich. Then a few days later we would be at Abbey Road Studios recording the sound track for Star Wars with John Williams & George Lucas or Harry Potter ( which was closely watched by rather a young and shy Daniel Radcliffe.... Exciting times!